My first ideas for traveling in Africa were completely different to where I actually ended up going some months later. I first wanted to go from Kenya through Tanzania, Malawi and Mozambique down to South Africa or the other way around. Then I realised that some visa procedures would take more effort than I expected and definitely more time than I had in Europe between my Latin American and African trip, so I went with easier countries visa-wise. Or at least that's what I first thought.
The new plan was to visit my friend Clara in Ivory Coast; and since we were in the neighbourhood to cross to Ghana as well.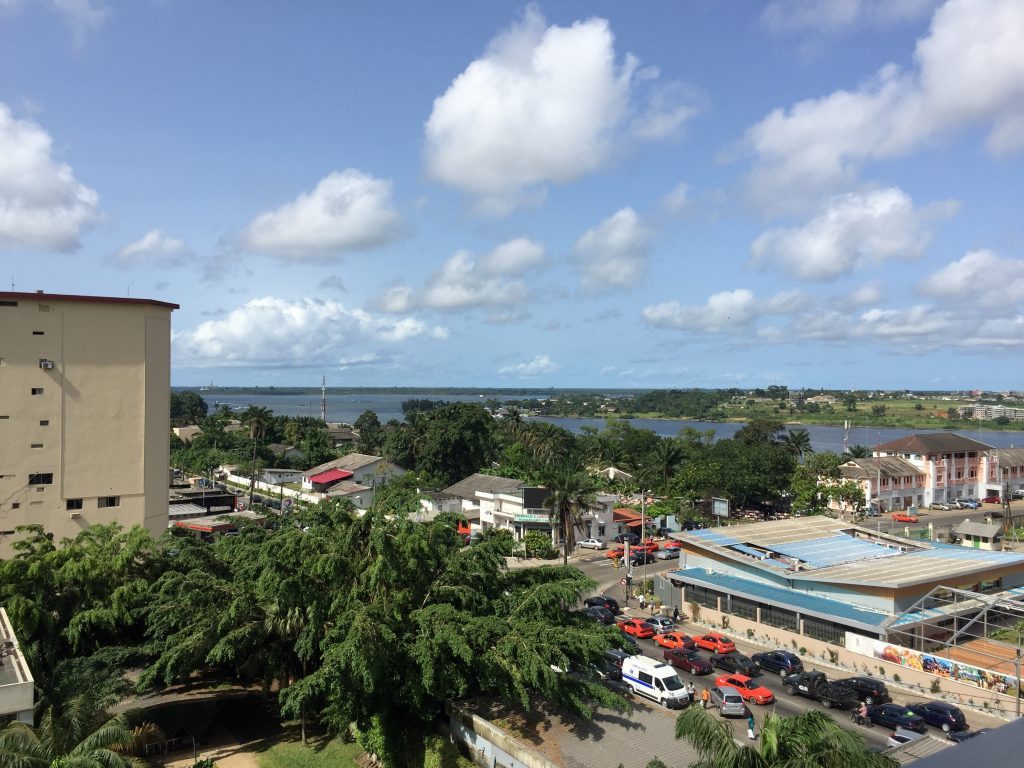 If it is really easy to get the Ivorian visa (you fill in the application online, pay and pick up your visa at the airport in Abidjan), the Ghanaian seemed to be a more complicated task. Since there is no Ghanaian embassy in Slovenia, I would have to travel to Rome to get it. Instead, I could do it through a travel agency, but for double the price and with quite a big risk of not getting the passport back before I fly to Ivory Coast. I was even thinking of applying for the visa in Belgium, since I was there for a week before flying to Africa, but for that I would need a Belgian residence permit. Great. 
In the end I decided to arrange it in Abidjan – the Ghanaian embassy there will be able to issue my visa in three days they said. Plus, it was cheaper than in Europe.
So on my first morning in Abidjan Clara put me in a taxi, mistrusting that a random taxi driver would know where the embassy is and that my Ivorian French is good enough to explain where I need to go, and off I went. It was the first time I was alone on the streets in Ivory Coast, overwhelmed with the heat, humidity, traffic, and continuous comments from men. "Hey, la blanche!", "Une jolie femme!", "La plus belle fille du monde!"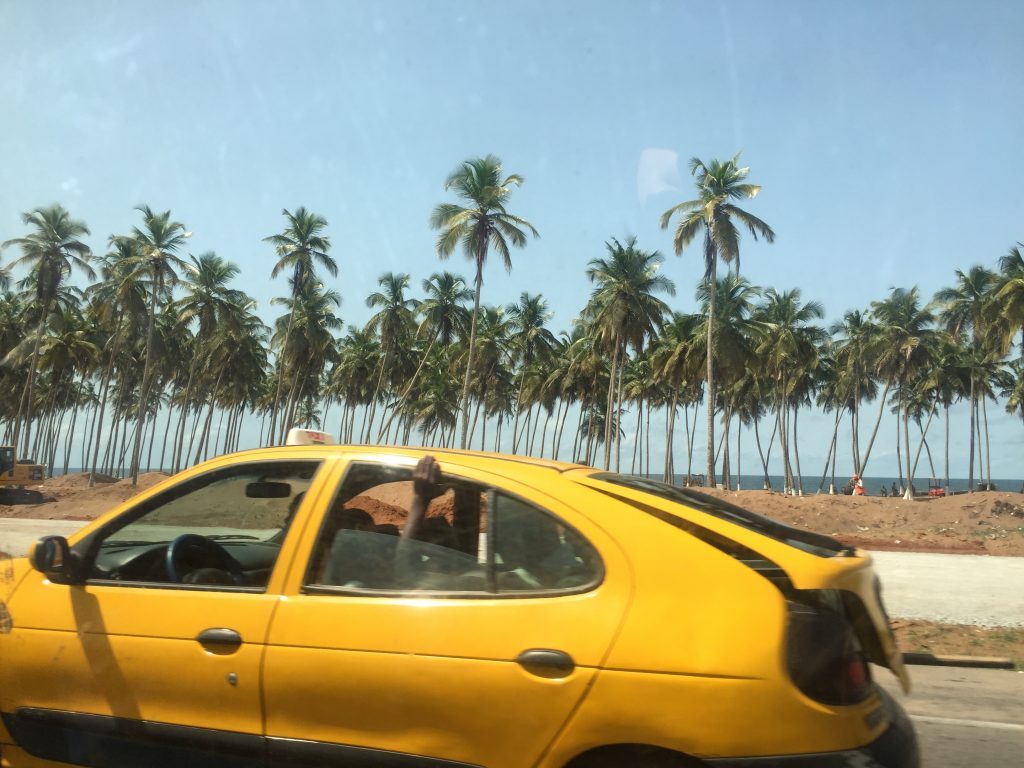 I got to the embassy alright, successfully brushed off the doorman's flirting, submitted all the papers and in three minutes I was done. I was meeting Clara a few hours later, after she was finished with work, so I decided to wait in a nearby cafe.
It turned out to be quite easy to just ignore Ivorian guys who wanted to start a conversation on the street – and there were a lot of those – because most of the time I didn't understand their French.
But then there was a guy in a suit, a tie, with a suitcase and some papers in his hands who switched to English, because he saw me at the Ghanaian embassy earlier. In a minute twenty he knew my name, where I was from and when I was travelling to Ghana, his country.
I thought I was quite good in not revealing too much about myself to strangers, but in Africa it is not so easy. People here are so direct, interested and nosey at the same time. This guy said he's the head of chancery at the Ghanaian embassy, gave me his business card and suggested I give him my number so that he can call me later. I cringed remembering how bad I am in turning people down in situations like this. It made no sense to me whatsover in exchanging numbers; I obviously won't call him ever, not in this lifetime, nor will I pick up if he calls. But in the end giving the number seemed like the easier way out opposed to answering the endless 'why nots' I was sure were coming.
He called an hour later.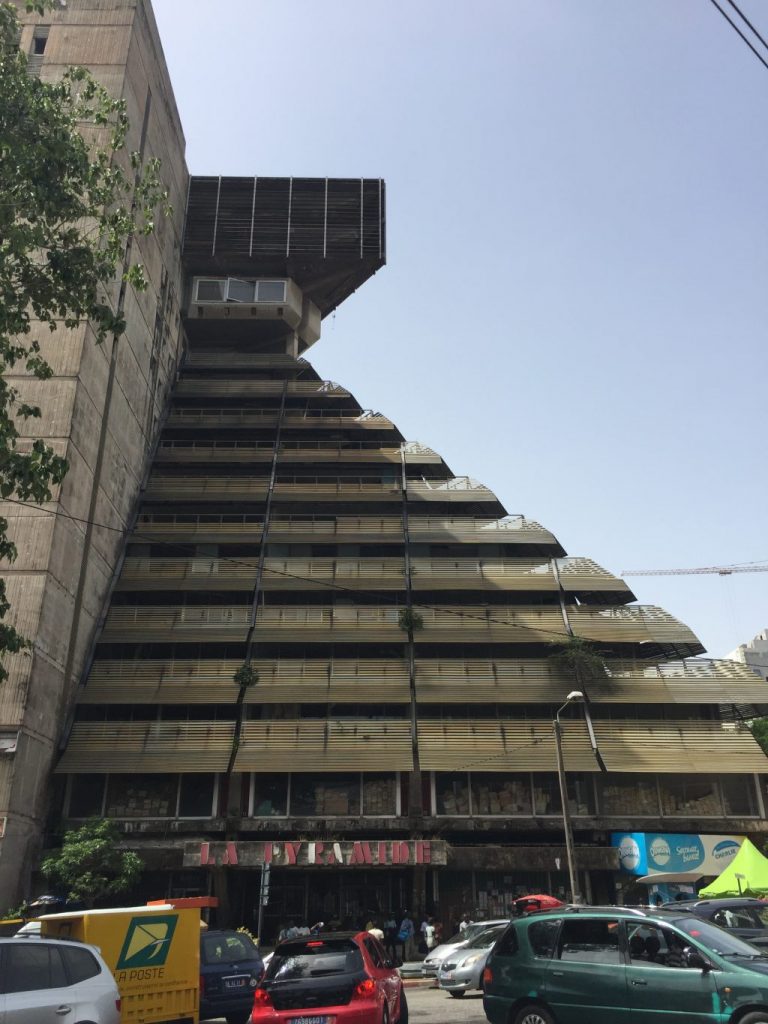 Clara laughed at me when I told her the story. But she fell for the same thing with a taxi driver the first time she came to Ivory Cost and Clara's German friend Alessandra gave her number to the guy working at Burger King at the airport in the first hour she landed in Africa.
It seems like this is an African rite of passage for "les blanches" before we learn to politely decline the number exchange with absolute strangers.