On Monday we headed out of the city, up to the north of Ivory Coast to experience the village life in the savanna. We flew to Korhogo, a town of about 280 000 people. It has two hotels, one of which has been closed for renovations for the last three years, while the other, we later found out, is also being renovated, but is open.
As this is done in Ivory Coast, Clara called the hotel and made the reservation for the room and the transfer from the airport as well. 
The next day our plane landed on the asphalt landing strip in the middle of the savanna and we walked to the little house next to it, which was the airport. It was crowded with people who came to pick up that day's worth of visitors to Korhogo.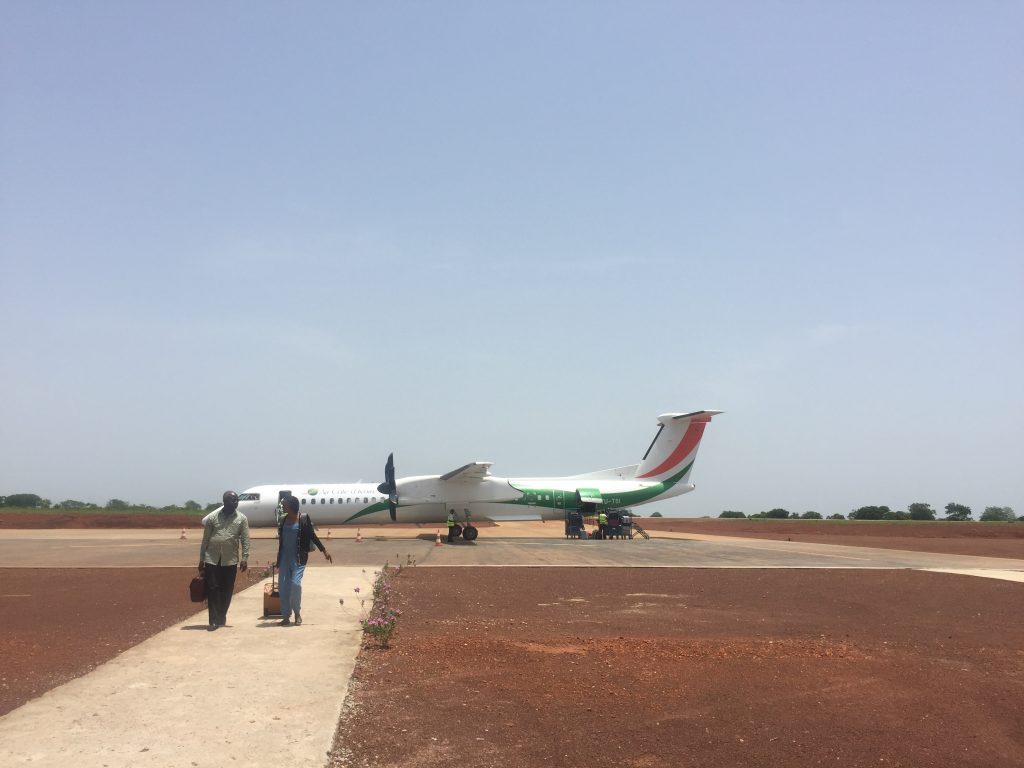 We walked out of the airport and found the van with our hotel's name on it, told the driver we ordered the transfer and joined four other tourists in the car. After waiting for some people who didn't show up, we drove to the hotel, passing rows and rows of completely full mango trees.
We got to the hotel and waited in line for the check in. They gave us the keys to our room and when we were waiting to get Clara's passport back, her phone rang.
She answered: "Yes, hello?"
I saw that the receptionist two meters away was holding a phone to his ear. And then I heard him say: "Hello, Madame Diarra. We are calling regarding your reservation in our hotel. You weren't at the airport today when we came to pick you up."***
________
***Lesson learned: When making reservations over the phone, do spell your name. Clara can sound obvious to you, but to any other person you might as well be Diarra.