My travel to and short stay in Belize were more eventful than I expected. Maybe I just wasn't prepared for it well enough; I really gave my brain a break during the days I spent on the Mexican side of the border with Belize, at the beautiful lake of Bacalar.
Shady business at the Mexican border
The first surprise was delivered by a Mexican border officer who wanted 500 Mexican pesos from me when crossing the border.
Wait, why?
I left Mexico three weeks ago and it was free. Well flying out is, land passengers apparently need to pay. I didn't have enough Mexican pesos left, I didn't have any dollars left either, all I had were my valuable euros, which disappeared into thin air in that little Mexican border hut. "500 pesos or 30 American dollars…  or 30 euros," the lady said. I reached for a 50 euro bill and before I could completely extend my hand to pass it to her, she was already putting it away, shoving 20 American dollars of change in my hands together with my passport, mumbling "Gracias, hasta luego!" and inviting the next person in her little office. The door literally hit me on the way out, and under the last rays of Mexican sun numbers started turning in my head. 30 dollars = 30 euros? I gave 50 euros and got 20 dollars back…
Wait, what?
Did I travel south of Mexico or north?
So I was a gringa, who pays more one more time in Mexico, but okay, it was the last time at least. Time for Belize!
What I was thinking: sandy beaches, palm trees and Latino vibes.
What I got: swamps with bushes, shabby wooden houses, a whole lot of beggars and – an American vibe.
Wait, what?
Okay, to be fair, I didn't go to the beautiful, relaxed and paradise-like cayes, but walking through Belize City I couldn't get rid of the feeling I was in the States, somewhere… in the suburbs of Boston.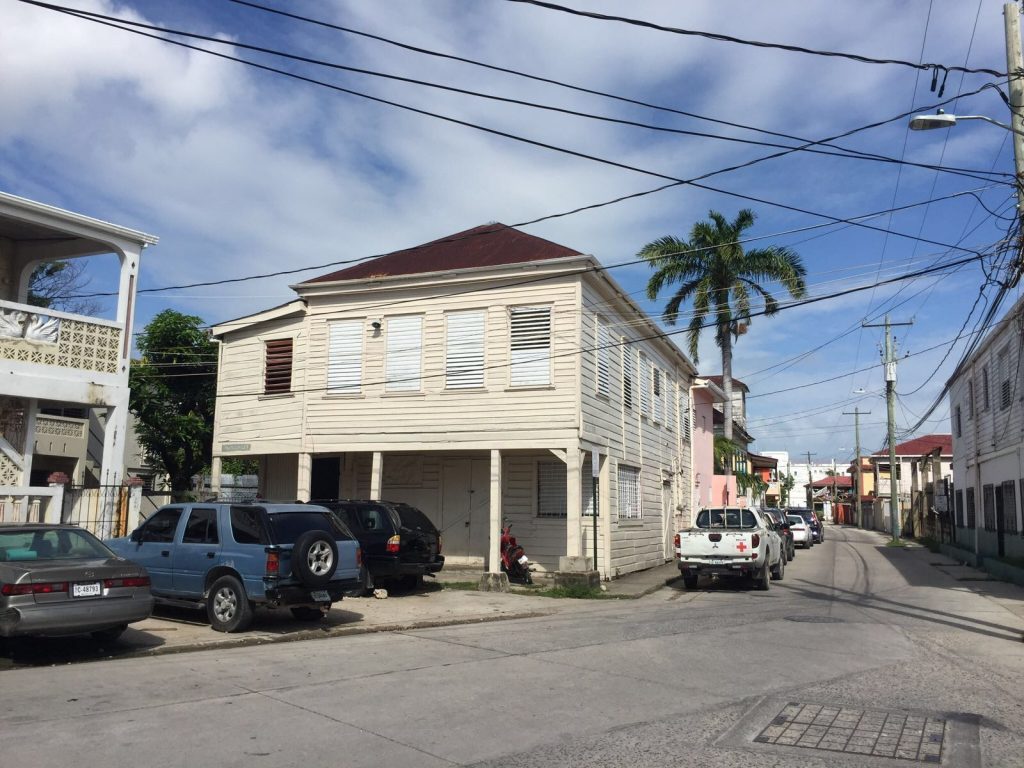 I once went to the suburbs of Boston and it looked exactly like this neighbourhood in Belize City: old wooden houses with paint falling off, fenced front-yards, big cars here and there, kids on the streets, but not sweet kids, the ones you know are up to no good. I was supposed to stay in one of those wooden houses with paint falling off in the suburbs of Boston that night, but I didn't. I was young and scared of being at what then seemed as 'the wrong place at the wrong time.' Now I was a bit older, travelling on a backpacker's budget in Belize City and yeah, I stayed in one of those wooden houses with paint falling off. It had a fence twice as high as me and a nice layer of barbed wire on top. Maybe that helped.
Don't walk around after dark
In the guest house we met a Canadian guy – oh, it was the first time I was listening to a Canadian and hearing every single Canadian-accented 'out' and 'about'! – who was sitting on the wooden porch, drinking beer and waiting for the time to pass. It was his second day in Belize City and after I asked him how he likes the place he told me to definitely not walk around at night. He was advised against it by locals the day before at 7.30pm, so he's not going on the streets today after the sun sets.
Wait, what?
A guy with a tattoo sleeve who has travelled a nice number of the developing countires alone already and was thinking on crossing the notourious Darién Gap between Panama and Colombia, does not walk around in Belize City at 7.30pm because… it's dangerous?
Freebies
At the point we received the Canadian's warning we had 30 more minutes before it got dark and we needed an ATM, bus tickets for the following day and dinner. Great. We hurried with getting the bus tickets, we moved looking for the ATM to the following day, so we only needed to get food. The Canadian suggested an okay bar with reasonable prices at the waterfront (Belize is super expensive compared to its neighbouring countries!), 10 minutes walking from the guest house. By then it was quite dark already but the last food I had was one quesadilla and a half 8 hours ago. I couldn't really wrap my head around the whole idea of people being advised against walking around Belize City at night. It seemed fine! Though I twitched whenever a car slowed down in a 100-meter radius.
The place we were going to was called The Baloon Bar. With a name like that I didn't expect French cuisine, but the food wasn't that bad – or I was just really hungry. They had a promotion week and if you ordered one of the selected meals you got two beers for free. After the exchange rate situation of overpaying earlier that day at the Mexican border I thought free beers in otherwise expensive Belize were sent from heaven. When we wanted to pay, the waitress asked if we wanted to stay for dessert – she will make flambé in a bit. Okay, but how much does it cost? "Uhm, it's free."
Wait, what?
Beer and dessert for free? Thank you, Belize!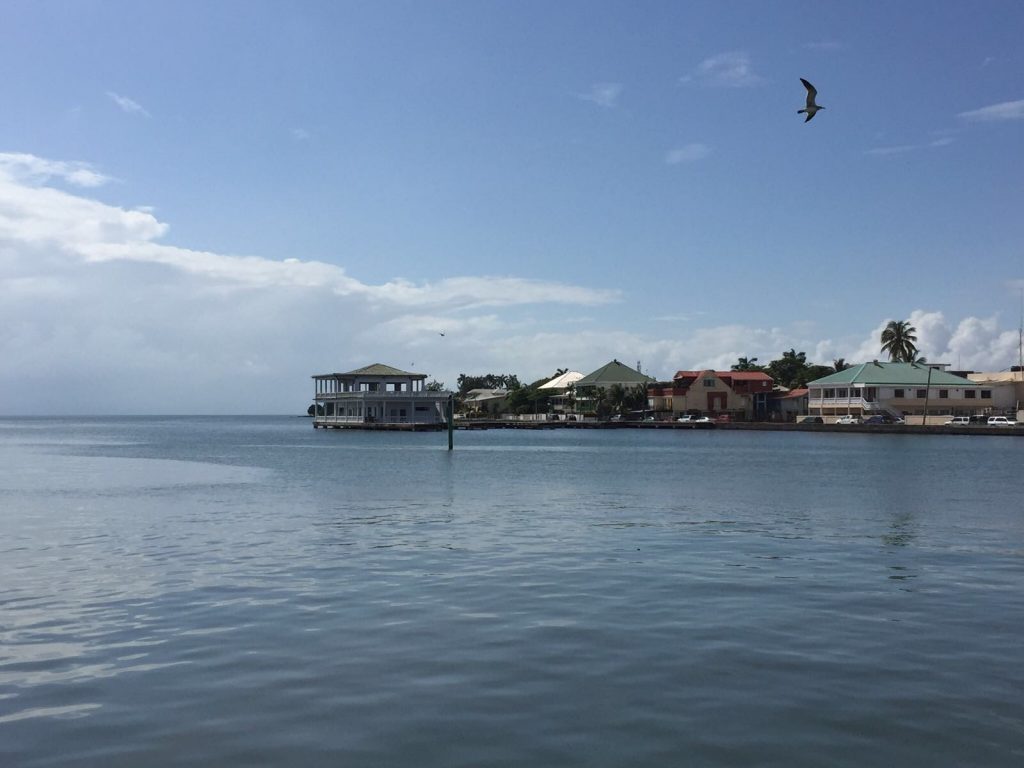 Travel in time
Generally, I am a very tired person; one of the sentences I say most is "I'm so tired." It happens even more on my travel days – even if I just get on a bus, sit on it for six hours and get off. Well, this travel day had a nice number of surprises and tiring situations coming with, and with 30° heat and 85% humidity I was even more exhausted than usually.
Later that evening I saw the time on my computer was one hour ahead of the one on my phone. I thought it was just my old Macbook acting up again. Now that I'm writing this, I realised that – surprise! – you actually change time zones when travelling from Yucatan to Belize or Guatemala.
It only took me two days to figure that one out.