One of the most unusual places I visited in Colombia is definitely Tatacoa desert (Desierto de la Tatacoa).
I didn't expect to see desert-like landscapes in Colombia! I've only seen the desert once before, in Iran, but this one was completely different. In Iran there were dreamy sandy beige dunes and in Colombia hot fiery moon craters.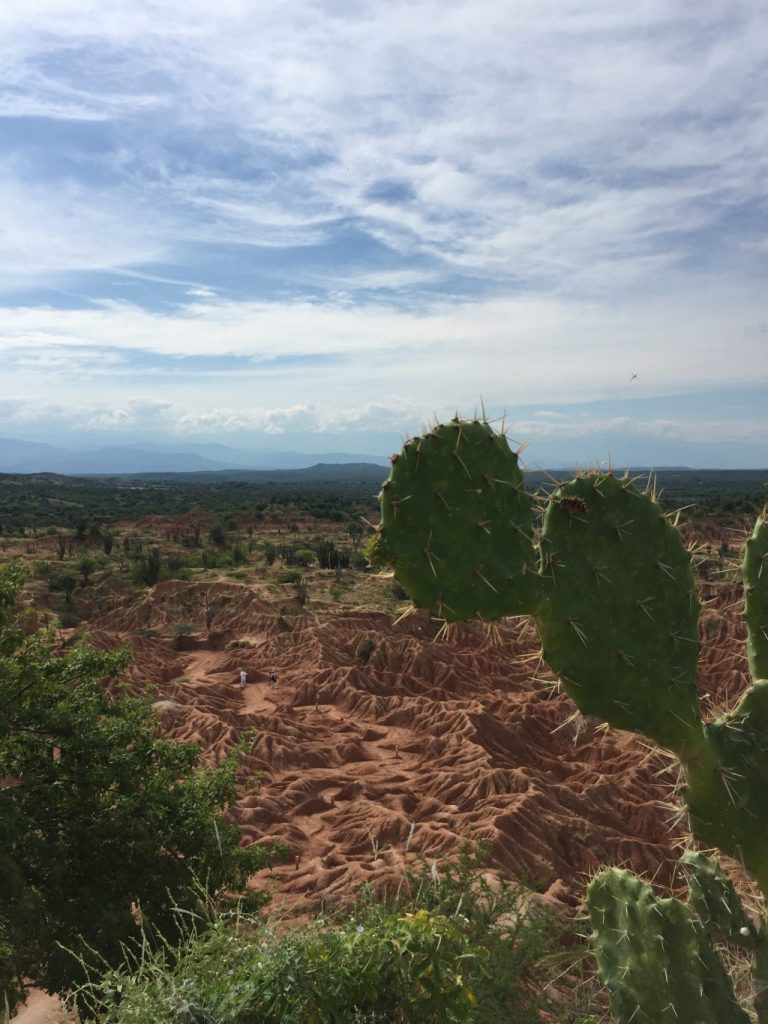 Tropical forest kind of desert
Though it looks like a desert, Tatacoa is technically not a desert. It's a dry tropical forest! It rains quite often here, they say. I didn't get to experience the rain; while I was there, the temperatures rose up to 36℃ during the day, dropping for about 10 or 15℃ during the night. I was sleeping in a tent, so a little bit "cooler" nights were just perfect for a good night sleep.
I love hot summers, but I had some serious problems with the heat. I don't remember the last time I felt so hot, which is why every activity was limited to a few hours, and then followed by sitting in the shade with a cold drink or napping in a hammock. Quite my style!
A walk and a swim in Tatacoa desert
There are two deserts in Tatacoa: the red one and the grey one. We did what was supposed to be a one hour hike in the red desert. It turned out to be a bit longer, since we lost track of the markations and got lost in labyrinth canyon paths. But worry not, we weren't alone – there were plenty of goats keeping us company.
After the red desert we took a tuk-tuk to the grey one. That one generally didn't look as picturesque as the first one, but oh were we in for a treat! We got to dive into a cool pool in the middle of the rocky landscape. What a welcome refreshment in the hot day!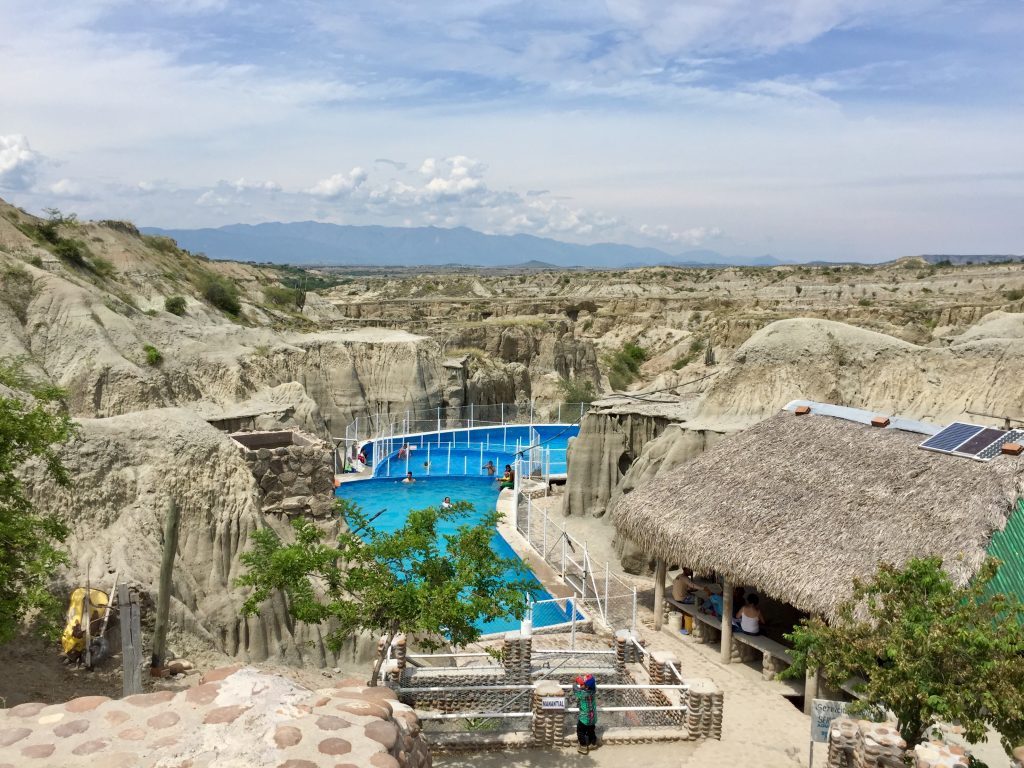 There are two astronomical observatories in Tatacoa desert. Because there is no light pollution here, the place is perfect for stargazing. So when the sun went down and the temperatures were a bit more bearable, we telescoped our view of the moon, star constellations and some stars.