When I asked people how to get internet in Cuba, they all told me just to screenshot every address, number and booking confirmation I will need and download all of the music, books, maps, dictionaries, hell my whole life, before going there already. They were right. If you're an internet addict, then Cuba is not really the place for you – it is rehab. Mine failed miserably.
In theory, going online in Cuba is not that complicated. There are points with Wi-Fi literally in every village and every couple of blocks in Havana. Usually those are parks, but they can also be squares, bars, hotels or street corners with an ETECSA Wi-Fi antenna.
ETECSA is a company providing internet in Cuba. You first have to buy a card for either one or five hours of internet (for 1 CUC/dollar or 5 CUC/dollars), which they sell in ETECSA offices or ETECSA kiosks often located in these Wi-Fi parks. It's easy to find them and in case you don't, even a Cuban grandma can point you to the direction of one of them. Sometimes you need a passport or a at least its copy to buy the card. Once you have it, you scratch off the silver layer with a coin to get your code, like we did back in the day with prepaid phone cards, and there you have it – internet!
Yeah, right.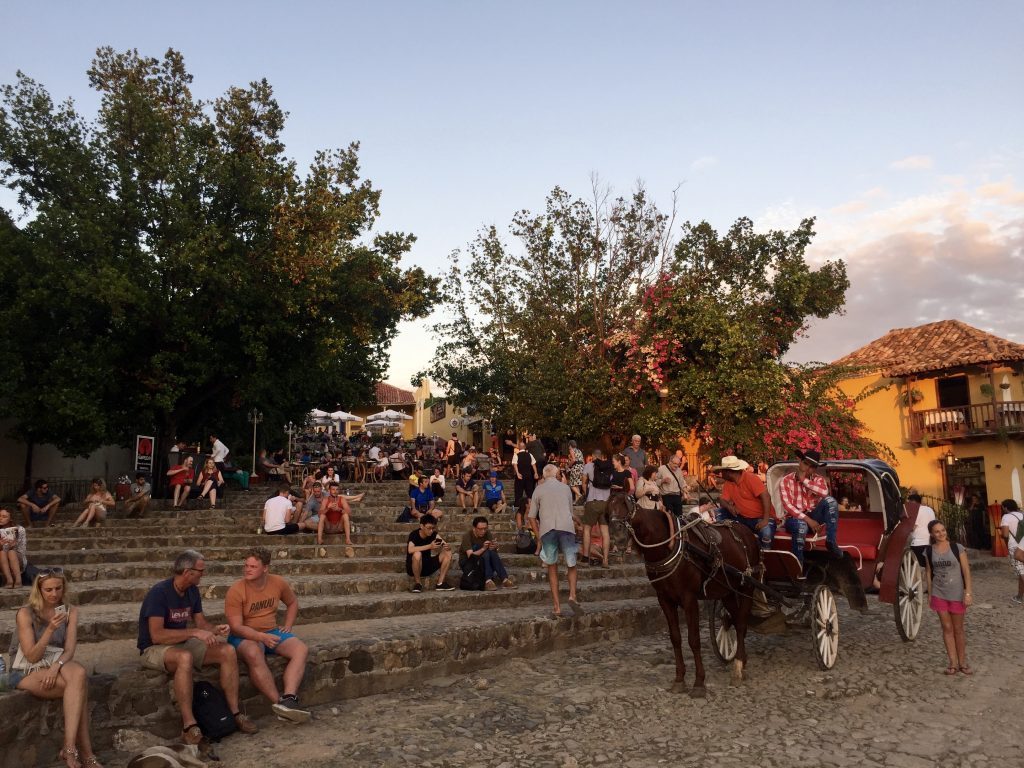 It can happen that there are another 200+ people squatting on that square with you, trying to skype their family in the US, France or Germany, book the next casa or just post something on facebook. Which means you continuously get to see "unable to join network" message on your phone or the annoying rotating 'loading' sign. But even once the internet gods take mercy of you and you are able to log on, the connection can be really shitty or there is none at all. Your internet time is counting down but you're just sitting there wondering how on earth can the girl next to you be having a group video conference with eleven of her friends in Argentina.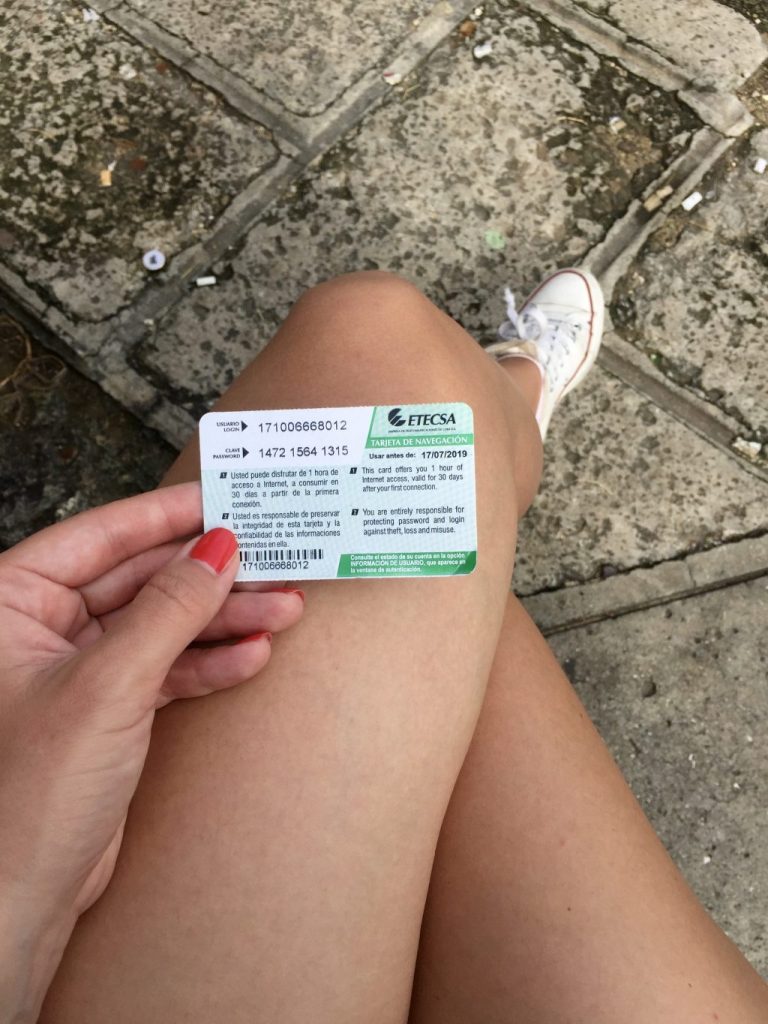 As much as I'm sure it can be super nice for some people to switch off on their holidays and not have access to internet (oh who am I kidding, I really don't get it), I would love to be able to google things I want to see, do or know on daily bases without having to walk to a park, sit on the pavement and lose an hour just to be able to log on to a really bad internet connection.
Rehab unsuccessful, looking forward to landing in Mexico.
Tips for internet lovers:
The best place to successfully connect to internet in Cuba is Havana, because there are many Wi-Fi points, which means less people at each of them; or places nobody has ever heard of, like Las Terrazas or Playa Larga. Don't event try Plaza Mayor in Trinidad.
Do it in the morning or early afternoon; evenings can get super crowded and the connection will be horrible.
Of course you don't need to log off on the ETECSA page after you're finished – just turn off your Wi-Fi, the connection will be lost and you'll be able to check how many minutes you still have on your card the next time you log on.